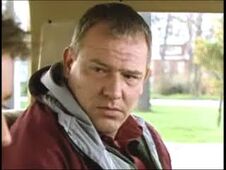 Emilio Estevez
 (born May 12, 1962) is an American actor, director, and writer. He started his career as an actor and is well known for being a member of the actingBrat Pack of the 1980s, starring in 
The Breakfast Club
, 
St. Elmo's Fire
, and also acting in the 1983 hit movie 
The Outsiders
. He is also known for 
Repo Man
, 
The Mighty Ducks
 and its sequels, 
Stakeout
, 
Maximum Overdrive
, 
Bobby
(which he also wrote and directed), and his performances in Western films such as 
Young Guns
 and its sequel.
Ad blocker interference detected!
Wikia is a free-to-use site that makes money from advertising. We have a modified experience for viewers using ad blockers

Wikia is not accessible if you've made further modifications. Remove the custom ad blocker rule(s) and the page will load as expected.